3D Immersive & Collaborative : challenges, usages and prospective
Abstract
Christophe Chartier, Immersion CEO, will welcome the attendees of this 4th edition of it3D Summit and will present an overview of immersive and collaborative 3D technologies, with aforward-looking eye and particularly focused on remote collaboration, in order to understand the basic and necessary concepts for the continuation of the program.
Speaker
Mr. Christophe Chartier, CEO at Immersion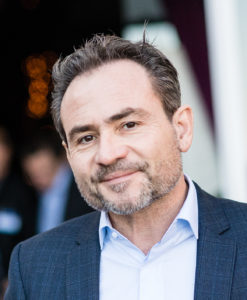 Self-taught fascinated by Virtual Reality, Christophe Chartier is the Immersion's CEO and co-founder. Immersion was founded in 1994, after reading "La Réalité Virtuelle" ("The Virtual Reality"), a reference book in the field. The virtual reality industrial applications were still embryonic but Christophe started this adventure by being convinced that these solutions were the precursor of a new paradigm in numerical data exploitation within companies.
Visionary entrepreneur, Christophe is involved in the national numerical ecosystem as a member of the AFRV (French Virtual Reality Association) and expert for the French Government as part of the program New Industrial France to define the axes of Augmented Reality strategic developments. Also involved regionally, he is regularly requested to represent the French Tech Bordeaux Métropole Numérique, internationally during the French Touch Conference in New-York as well as locally within the Council of Entrepreneurs gathered around the Mayor of Bordeaux.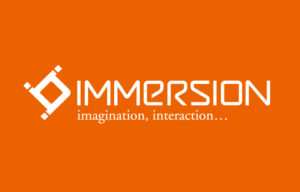 Creating 3D experiences since 1994, Immersion is the European leader in virtual reality, augmented reality and collaborative solutions for the industry and research. As a pioneer, Immersion has built its know-how around customized virtual reality solutions and is now developing its own innovative products through the «3i by immersion» solutions and the collaborative platform Shariiing. The company's solutions are at the crossroads of immersive 3D, collaborative technologies, and decision-making tools. Co-founded and managed by Christophe Chartier, Immersion proved its abilities by answering the needs of major French companies listed on the most important Paris stock exchange, the CAC 40. In 2016, the company went public on the Alternext Paris stock exchange and evolved through a strategy aiming to reach a new market, that of SMEs and Middle-sized companies, in order to support them through their digital transformation. With its 45 employees, Immersion designs and manufactures all its products in France and more specifically in the region of Nouvelle-Aquitaine. The company responsible for more than 500 installations worldwide and a relied on a turnover of 8 million € in 2018.